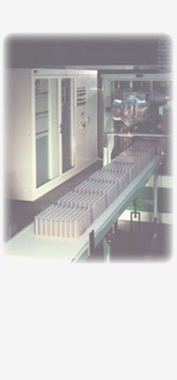 BUWA GmbH
CH-5622 Waltenschwil
Tel.: +41 56 621 30 90
Fax: +41 56 621 30 80
info@buwa.com
Filling and closing machine - Inpack2N
May we present our new filling machine "INPACK-2N" for filling and sealing of plastic containers distinctive characteristics
• High performance up to 8000 cups / h
• Modular design, i.e. upgradeable Packer
• Very compact machine dimensions
• Solid, reliable drive mechanism
• Low maintenance, low-noise step drive transmission for high cycles
• Top quality at a reasonable price

To the video
report one machine - two success stories-612KB
Inpack2N-1000KB

Glass closing machine 4.80
Glass closing machine
To locking of plastic-receptacles, aluminum cups and glass



To the video

Clip aggregate Z30
Clip aggregate for closing bag.
up to 60 cycles/ minutes

Special Machines Fold machine
Fold machine
Box manufacturing
For production of boxes weld by ultra-violet rays
Former 5040
Thermo forming machine
For production of synthetic material parts.



Thermo – Formmachine 5040-188KB

Inpack 10
Filling and closing machine
To fill and close containers of synthetic material.